Window Sensor
Let sunshine in. Keep burglars out.
Windows are the second most common entry point into a home. Let in the light, but not the burglars, with our easy-to-install window sensor.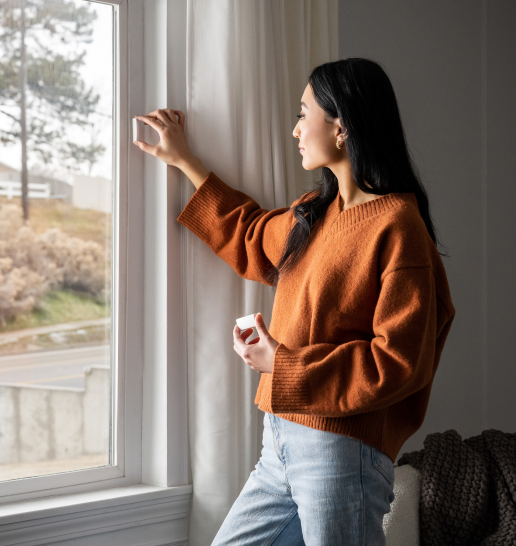 Always Alert So You Don't Have to Be
You decide what you want from your sensor. This sensor will work with any window, whether it slides horizontally or vertically, or opens using hinges. You can also name and set custom rules for each sensor, so you know exactly where things are happening.
So Covert You'll Forget It's There
The window sensor will test itself once every hour to ensure that everything is working correctly. If your battery starts running low, we'll let you know.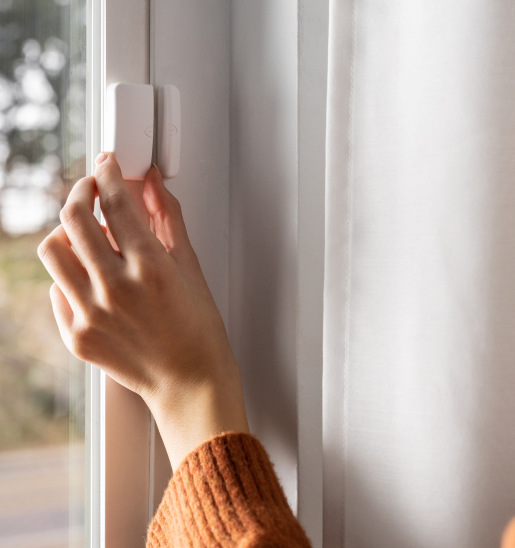 Set Up in Seconds
Each sensor is pre-programmed to connect to your Touch Screen Panel. To install, follow the instructions in your installation guide and place your sensors where you want them.
Sensor Placement
This sample floor plan has seven exterior windows. For maximum effectiveness, place one window sensor on every ground-floor window.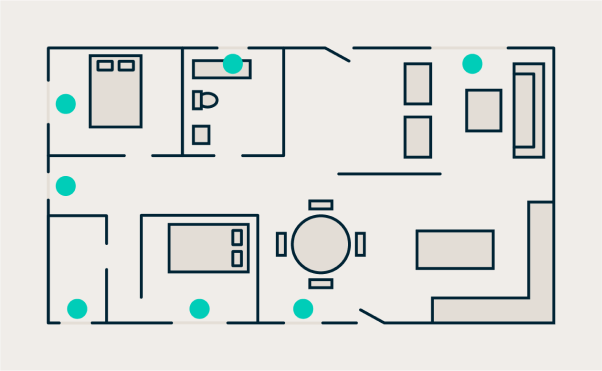 How To Install Your Window Sensor
Frequently Asked Questions