Your $25 referral discount has been applied!
Your $25 discount has been applied!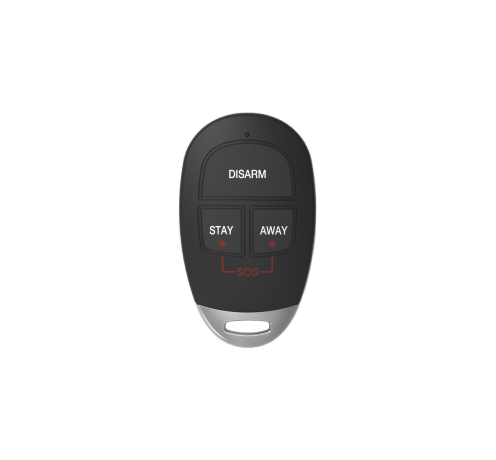 Arm your system remotely with our key fob.
Get rid of the hassle of rushing to your alarm panel when you get home. With our security key fob, you can quickly disarm your system with the press of a button, right as you pull into the driveway.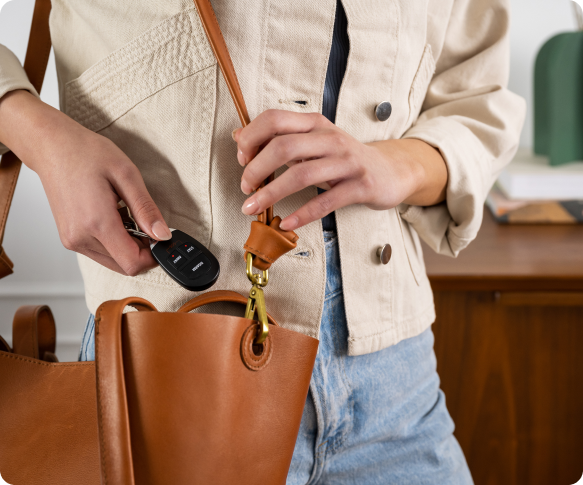 Take control of your system.
With a range of more than 300 feet, you can disarm your security system before you even have a chance to open the garage door. And our key fob provides an extra layer of protection by doubling as a panic button.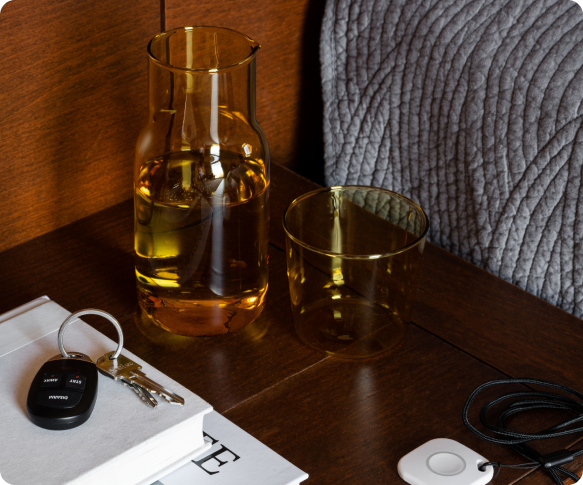 Enjoy more mobility and convenience.
Our key fob is like a mini alarm panel. You can easily arm and disarm your system at any time. Purchase additional key fobs for your housemates to ensure they can get inside whenever they need to. And download the Cove Connect app to control your system, no matter where you are.
Need answers to a few questions?
Reach out to our friendly customer support team!
---
Frequently Asked Questions