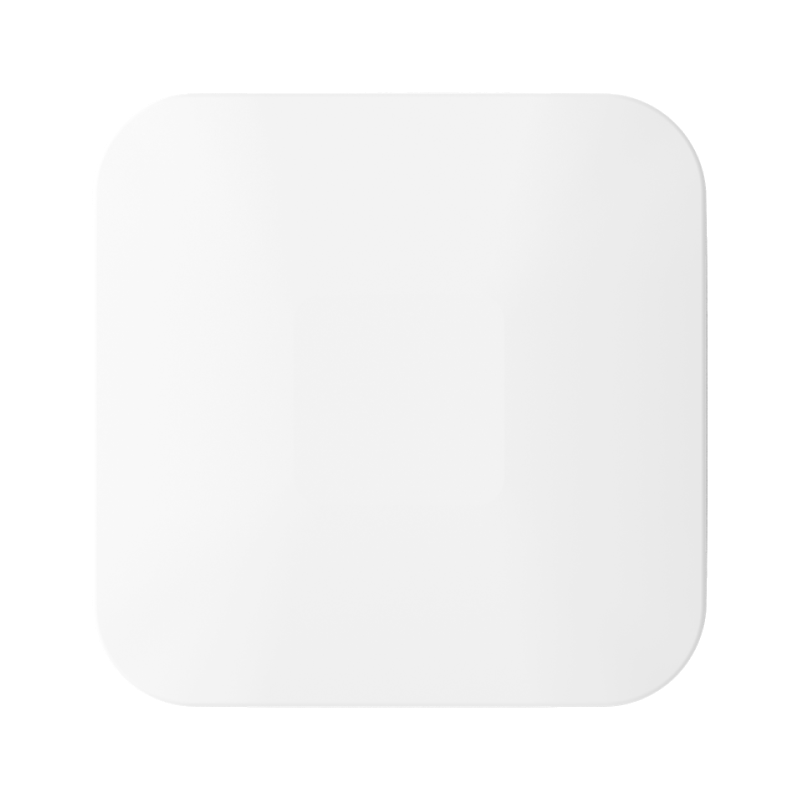 Flood Sensor
Save thousands in home repairs with early detection.
You don't think about how much you rely on your plumbing until something goes wrong. Our flood sensor monitors moisture levels and temperature to detect water leaks before they become floods.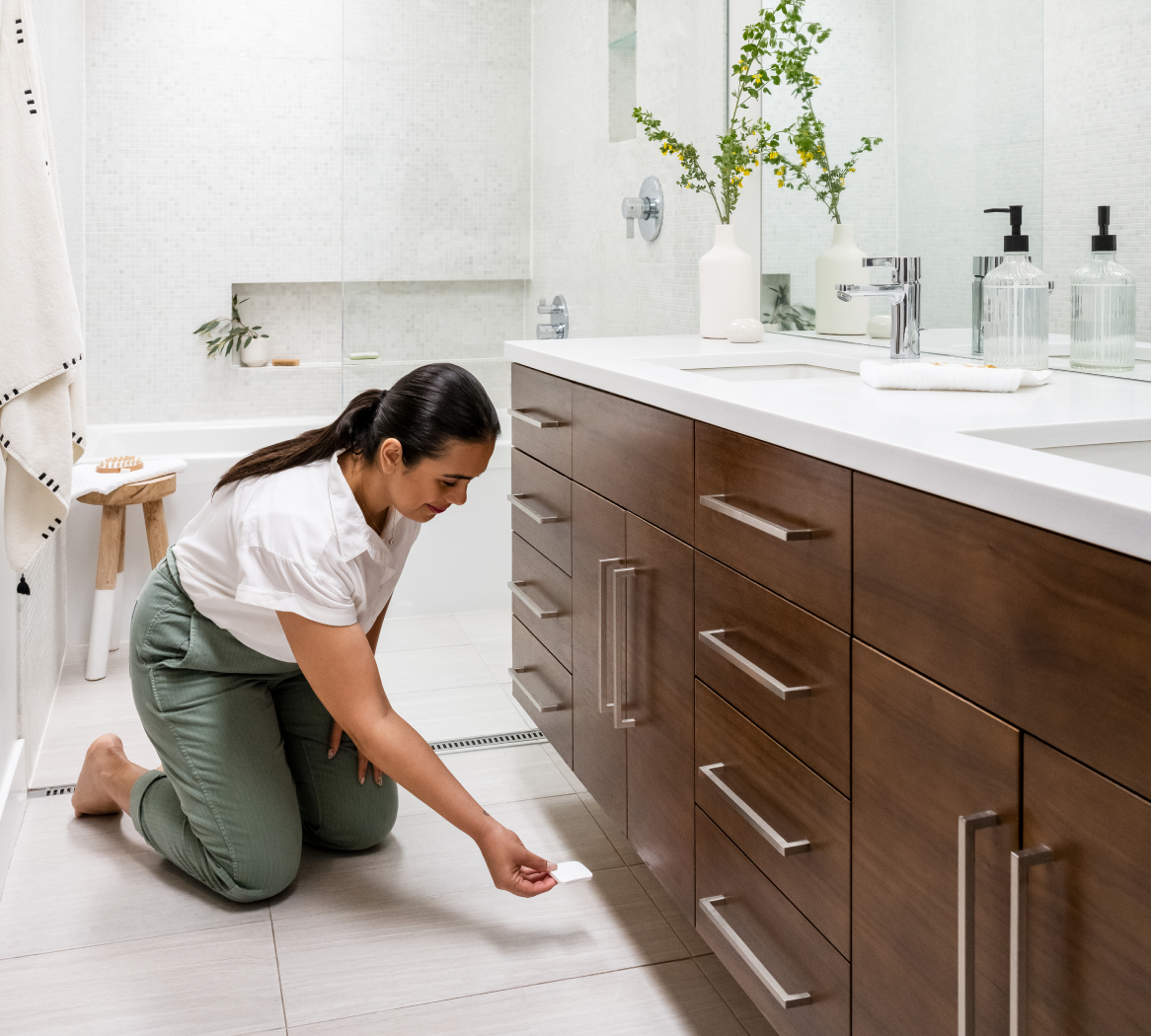 Protect Your Pipes
Cold weather can cause water pipes to freeze or even burst—causing major flood damage to your home. Our flood sensor notifies you the second your home temperature drops to 41 degrees, so you can prevent problems before they start.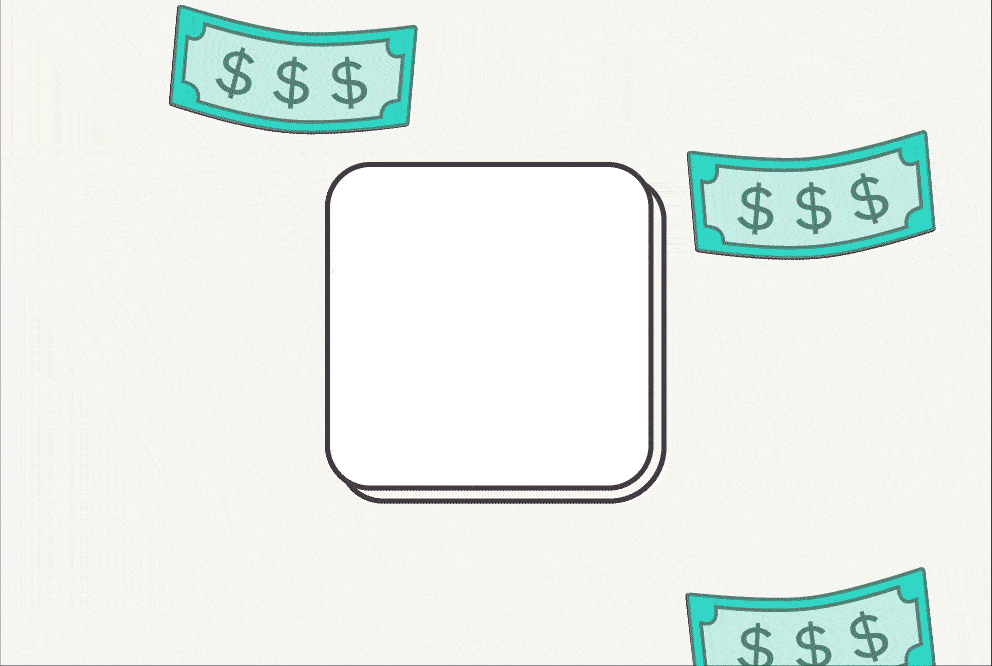 More Insurance Savings
You'll get a bigger discount from most homeowner's insurance companies if your home security system includes flood detection. Catching leaks early saves them money too, so they'll charge you less.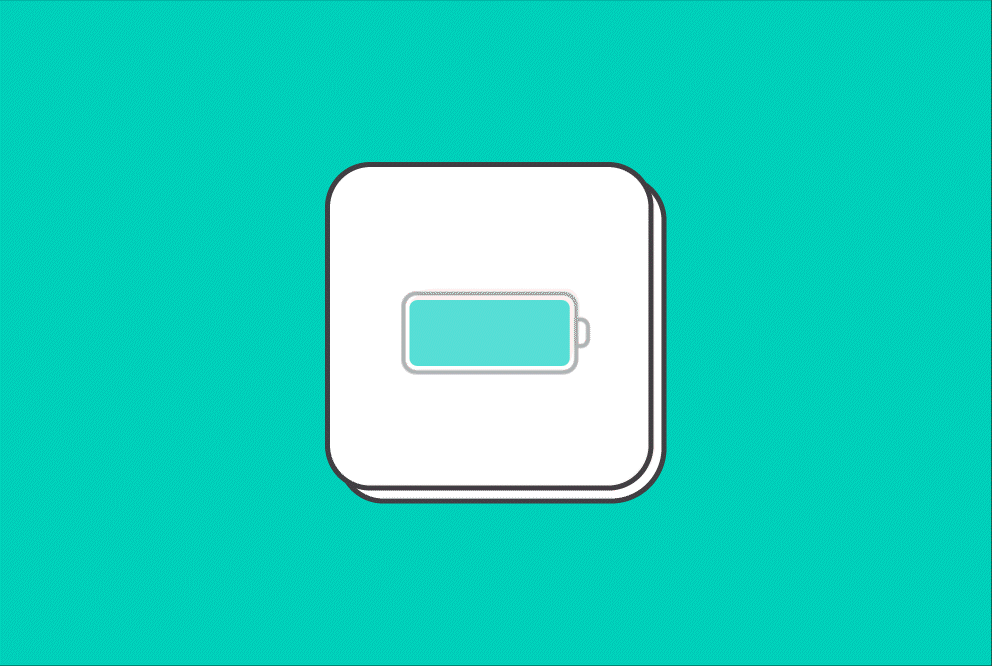 Tests Itself Every Hour
The last thing you want is for your flood sensor to run out of battery life when you need it most. That's why our flood sensor tests itself once an hour and notifies you when the battery gets low, ensuring that your home is always protected.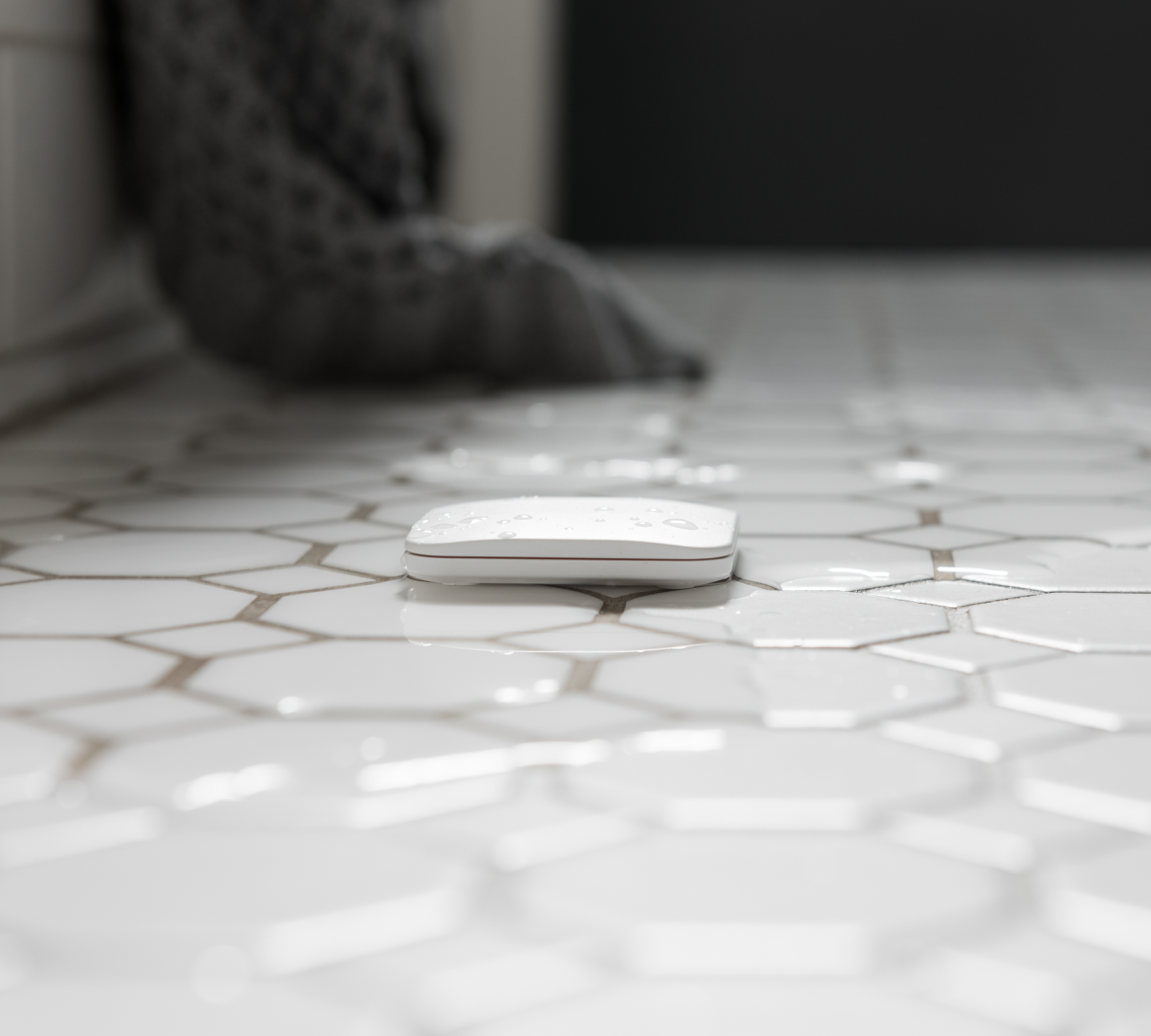 Stop Appliance Leaks
It only takes seconds for a leak from a water heater or washing machine to turn your basement into a swamp. Or for an overflowing toilet to seep through your ceiling. Stop leaks the second they happen with a flood sensor designed to notify you of the first few drops of moisture.
How to Install a Flood/Freeze Sensor - Cove
Frequently Asked Questions